---
---
Welcome to Auto Tech Paints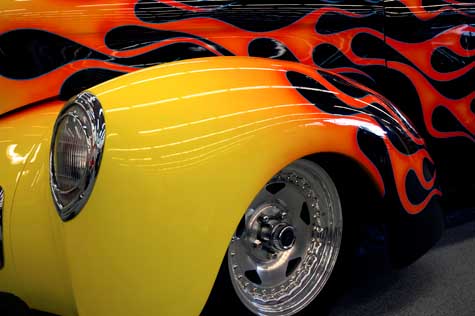 Auto Tech Paints are market leaders in Manufacture and Wholesale of all types of Automotive paints and coatings.
We specialise in all types of Automotive paints, Industrial paints and consumables.
With over 20 years experience in the Automotive paint and coatings industry, our company ensures the most comprehensive range and the most competitive pricing to the consumer.
Our retail distribution are situated in Gauteng, Kwa Zulu Natal, Western Cape, Zimbabwe, Zambia, Malawi, Senegal and Maputo.
Our products are backed by superior technical service and a lifetime warranty for approved repairers.
The notion that "paint is paint" is not true. Paint may look the same on the vehicle, but how much paint and materials a shop consumes to paint the vehicle significantly differs between paint distributors and manufacturers.
We make every effort to reduce the Body shop's paint purchases. We believe that assisting our customers in reducing material costs and providing unparalleled service gives them a significant competitive advantage.
We are suppliers of leading brands such as:
Paintmart Automotive paint systems
Luxor Automotive paint systems
Mido Automotive paint systems
Luxor Industrial Paints
Coating Sealing and Bonding
3M Systems
Presta Polish Systems
Klingspor Abrasives
Bulldog Abrasives
Colad accessories
Aircraft spray guns
Sagola spray guns
Sata spray guns
Winlite tools and Panelbeating accessories
Excelsior Roadmarking Paints
Excelsior Varnish and specialised paints
Luxor wood refinish products
Colour tinting services
All our products and services are backed by superior knowledge and training.
Paint Finishing